Leave it to Chef John of FoodWishes fame to create a recipe for BLT Pasta! What a guy! And what could be more delicious during tomato season than a totally cool dish combing ditalini pasta (small, very short tubes ideal for collecting a creamy sauce) with bacon, lettuce (arugula, in this case), and tomatoes? Let's see… a little Parmesan cheese and crème fraîche can't hurt! No wonder this new recipe is this week's star. I can't wait to make it.

It seems no one can resist pancakes or blueberries either. Since we're enjoying one of the best blueberry seasons ever in the Pacific Northwest, maybe that's spurring home cooks to search for blueberry muffins? Here are this week's delicious recipe highlights:

BLT Pasta created by Chef John (Photo by Puck)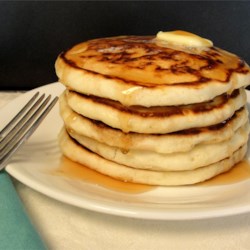 Super stack of a family favorite: Old-Fashioned Pancakes (Photo by Rock_lobster)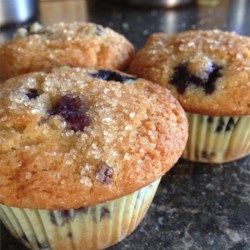 To-Die-for_Blueberry Muffins are a guaranteed hit (Photo by Cps15)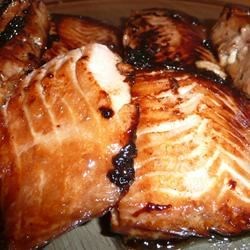 Succulent Grilled Salmon I ready for a feast (Photo by Chicago Lynn)
Top Search Terms Last Week
If you're following Allrecipes' SEO Appetit posts on Fresh Bites blog, the fastest growing week over week search term driving traffic to the site last week may be familiar. If not, here's the scoop:
Luscious
strawberry cake
was the fastest growing week-over-week search term driving traffic to the site from external sources.
Other fast growing search terms driving traffic to the site included how to make
pancakes from scratch,
easy recipes
,
French toast casserole
, and
steak recipes
.
The fastest growing internal search terms week over week included
blueberry coffee cake
,
ratatouille
,
bean soup
, and
bruschetta
.
Have these recipes and search terms made you hungry? I hope so! Now head for the kitchen and start cooking!
Posted by
RennyS
, Business Analyst