Along with all the touchdowns happening last week (1/9 –
1/15/2015)
on football fields, home cooks won the "What's for dinner?" game with an easy slow cooker recipe for pork chops topped with a sour cream sauce. Those inspired by hot and spicy peppers served stuffed pepperoncini to hometown fans. Thinking ahead to The Big Game, two new recipes for a tasty appetizer and a sauce tied the game for "most popular new recipe."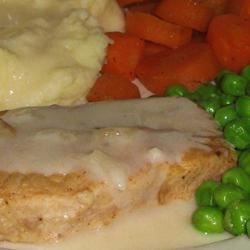 Sour Cream Pork Chops (Photo by Alli)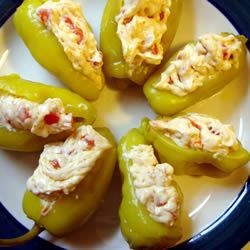 Stuffed Pepperoncini (Photo by

MBKRH

)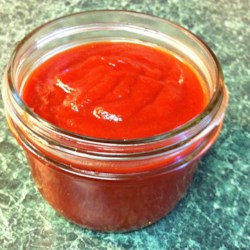 Val's Spicy Paleo Ketchup (Photo by Valerie)
The Week's Top Search Terms
Search term searches cruised all over the kitchen counter last week (1/9 –
1/15/2015), ranging from sweets like marshmallow fondant, to savories such as cauliflower pizza crust and pot pie. The fastest-growing week-over-week search term driving traffic to the site last week was marshmallow fondant. Other fast-growing search terms in this category included peanut butter brownies, angel food cake mix and crushed pineapple, and pot pie.
For internal search terms, home cooks were passionate about slow cookers, and planning for The Big Game. The week's fastest-growing internal search terms were
slow cooker butter chicken, slow cooker London broil, football, buckeyes,
and
super bowl.
Top 10 Year-Over-Year Fastest Moving Key Words
Comparing last year's top key words with this year, stuffed bell peppers captured last week's (1/17-23/2015) top spot. Home cooks were also seeking tried-and-true dinner recipes featuring tilapia, chicken, and shrimp. The outliers were Nachos and blueberry muffins.
FASTEST GROWING KEYWORD (External) SEARCHES

(16-22 January 2014)
1. Stuffed bell peppers recipe +666%
2. Tilapia fillet recipes +363%
3. Sloppy Joes recipe +282%
4. Crockpot chicken recipes +206%
5. Potato soup recipes +201%
6. Slow cooker chicken cacciatore +193%
7. Shrimp scampi recipe +175%
8. Chicken stir fry recipes +75%
10. Blueberry muffins recipe +168%
What will you make on February 1st to feed your hungry home team?