Summer is in full swing with
zucchini
recipe searches seasoning last week's (7/18 to 7/24/2014) recipe searches. Add a divine cake made with limoncello liqueur as the week's star new recipe, plus a copycat recipe for caramel Frappuccino from a favorite chain of coffee cafés, and life is sweet. Here is the week's rundown.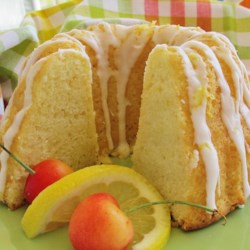 Quick and Easy Summer Limoncello Cake (Photo by

naples34102)
Mom's Zucchini Bread

again received the largest increase in page views last week, plus the largest week-over-week increase in prints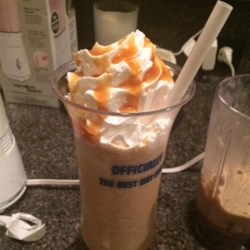 Starbucks Caramel Frappuccinno Copycat Recipe (Photo by jazzybaee)
The Week's Top Search Terms
Search terms last week also indicate home cooks are taking advantage of summer's bounty—with the exception of how to cook liver. It's a surprise to learn this meat is even being considered for meals. Certainly preparing it is not everyday knowledge, but Allrecipes' home cooks have the answer. Other fast growing search terms driving traffic to the site include zucchini cookies, chocolate zucchini bread recipe, tomato soup recipe with fresh tomatoes, and strawberry margarita.
Last week's fastest growing internal search terms included cilantro lime chicken, korma, salmon patty, and Indian recipes.
Top 10 Fastest Growing Terms
What to eat when the temperature rises? Allrecipes home cooks look to the tried-and-true as well as ethnic ideas. Anyone for Indian food? Last week's (7/19 to 7/24/2014) fastest growing search terms ranged from chicken and salmon to Indian recipes and ice cream pie.
1. Cilantro lime chicken +385%
5. Cilantro chicken +130%
9. Ground beef and rice +103%
Do you have an awesome zucchini recipe you must make every summer?